How to know which bonuses are right for your organization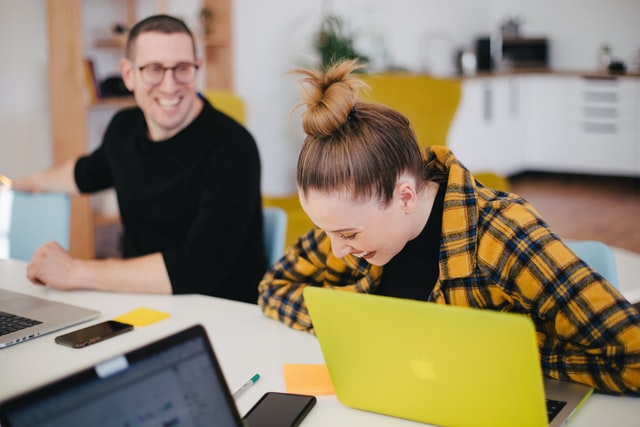 When you might want to use sign-on bonuses
No longer a bonus reserved for just the c-suite or Wall Street, sign-on bonuses are being used by tech companies to fill the roles which are most difficult to hire. If you have a candidate or a particular department where prospective candidates are often on the fence (due to hyper-competitive industry), a signing bonus might be the extra nudge your candidate needs.
As discussed by Jason Pankow in The Art of the Sign-On Bonus, companies might consider offering a sign-on bonus for the following reasons:
To bridge a gap. If what the candidate is asking for and what you are willing to offer is off by a few grand, this is a swell way to make up the difference.
To be competitive. If the candidate is considering another offer that is comparable or even higher than yours. Some money up front can be enticing.
To cover a performance bonus. Often, when interviewing, candidates won't want to leave their current company until a certain time so that they can first collect their annual bonus. If we throw out a sign-on, we don't have to wait for that.
Lost stock. Candidates may be hesitant to leave a company because they have stock that hasn't vested yet. Sign-ons can help with this."
Read on: Why might an employer pay a signing bonus?


When you might want to use referral bonuses
Often, when talent is scarce, many employers use recruiters to find candidates. These recruiters typically make 20 to 30% of the new hire's first-year pay. Instead of paying this money to an outsourced recruiter who may not know your culture or business model, employ your employees to help provide referrals they know to work at your organization.
Referral bonuses can range from a couple of hundred dollars to thousands, depending on the difficulty of hiring the role and the seniority of the hire. 
Read on: Are employee referral bonuses worth it?


When you might want to use spot bonuses
Spot bonuses are excellent for "on the spot" incentives.
The example situations where a spot bonus would be fitting is typically tied to exceptional employee has performance on the job, such as if they filled in for a struggling colleague, achieving a very challenging but important goal for the business, or even by living the company's values. The average spot bonus amount highly varies depending on multiple factors such as the reason for the bonus and the seniority level of the recipient, but it can typically be anywhere from $50-$300.
Looking for an employee spot bonus software solution? Compt can help!


When you might want to use retention bonus
Often referred to as a bonus given to employees who either reach a specific milestone anniversary at your organization, or given to employees to keep them at your organization after an acquisition, merger, or organization restructuring.
Culture thought leaders (like HubSpot) are combining retention bonuses with more than just money, some companies are partnering them up with sabbaticals so that they can create highly attractive reasons for employees to stay at their company longer. 
Read on: Retention compensation plans -- Please stay! 
What other types of bonuses are out there
As people operations professionals become more strategic partners of the business, the ability and desire to innovate on old or out-dated HR practices have grown tremendously.
A new type of bonus emerging is a concept that is a mixture of bonuses and perks -- called perk stipends or lifestyle spending accounts. These stipends combine the two concepts to give employees money to put toward important life goals, needs, and anything that helps them live their best life. Examples of these include Qualtrics giving employees $1,500 a year to "try something new" and Microsoft giving employees $500/year as a "Stay Fit" perk.